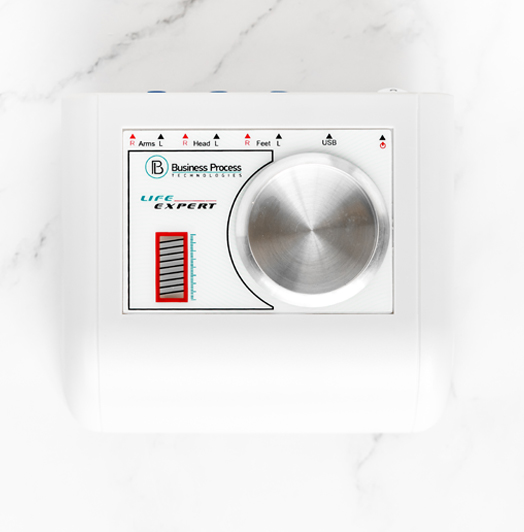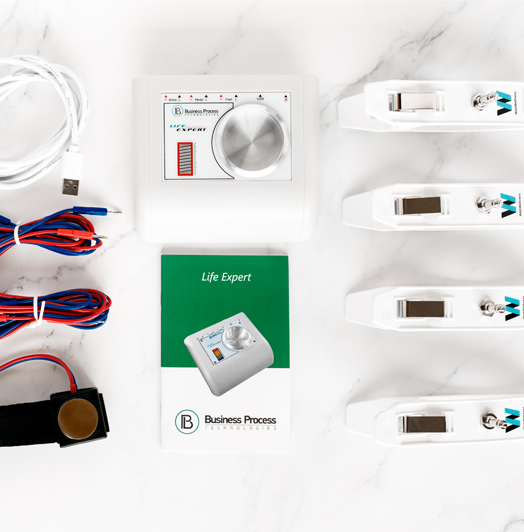 Life Expert - bioresonance scanning device
Promo until 30 September 537€ instead of 631€​
Life Expert is a bioresonance scanning device. The device conducts a comprehensive study of your health using functional indicators of 47 organs and systems. It carries out a comparative analysis, showing your body's response to the negative impact of external and internal environment. It reveals weak points in the work of your organs and systems, as well as the risks of potential diseases.
Bioresonance testing with the Life Expert device
Life Expert bioresonance scanning machine takes only a minute to perform bioresonance testing and measure all 47 functional indices of organs and systems, creating individual health improvement plans for people suffering from a whole range of chronic diseases.
 In the process of its work, Life Expert device studies electric conductivity in biologically active points on your skin. The intelligent WebWellness software compares the results with millions of reference points and sends a detailed report to your computer.
 The results of bioresonance testing are displayed in your personal WebWellness area in the form of easy-to-read diagrams and graphs. The reports show your body's physiological condition. An automatic health-improving complex is then formed on the basis of these data, which is loaded into the Life Balance bioresonance therapy device.
 Life Expert bioresonance machine is easy and safe to use. It can be applied at home by persons without any medical background. Life Expert device can diagnose allergies to cosmetics, medications and food intolerance. Results "before" and "after" the influence of external factors (medicines, food, cosmetics) are compared in the process of bioresonance testing.
How does Life Expert work?
Measuring your body's parameters
Life Expert bioresonance scanning machine measures the conductivity in biologically active points of your body during bioresonance testing. Three pairs of electrodes are used for testing. They are placed on legs, arms and head in six quadrant Voll leads, projectively connected to all organs and systems of your body. Quantitative characteristics of bioresonance testing parameters allow to evaluate the response of cells to the effects of electromagnetic waves in real time. The device determines the condition of all organs and systems associated with biologically active points in human body.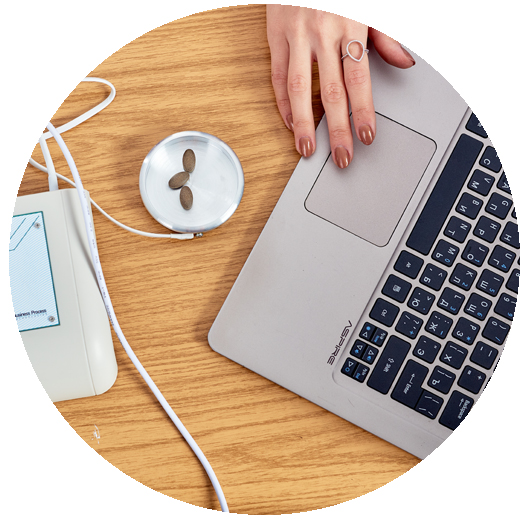 The measurements are processed by artificial intelligence in the cloud and results are displayed in PDF format in the WebWellness application on your computer. The report is presented as a diagram and reflects the functional state of 47 organs and systems.
The report contains information about the presence of parasites and pathogens in your body, as well as visual diagrams of the condition of your spine, chakras and aurograms. You can easily print out the results or save them on your computer.
Automatic creation of your own personalized complex
The WebWellness software identifies the main risks to normal functioning of your organs and systems. It estimates vegetative regulation and central nervous system functions. It detects acid-alkaline imbalance.
 Based on the results of such body scan, the intelligent WebWellness system automatically creates your own individual wellness complex. This complex is loaded into Life Balance device and is further used for health improvement treatment.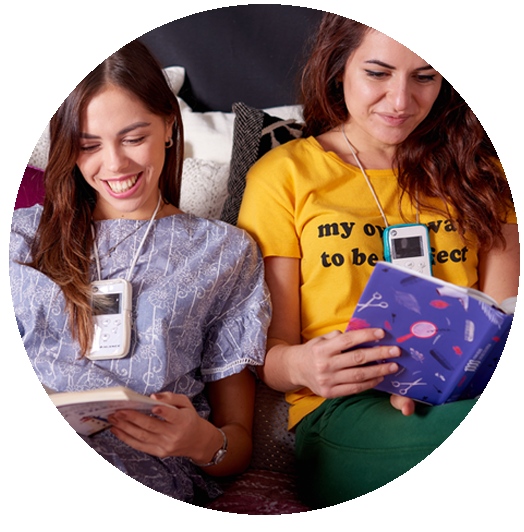 WebWellness bioresonance scanning devices
 Life Expert bioresonance scanners come in two varieties. Read more about them. Compare their technical specifications and features.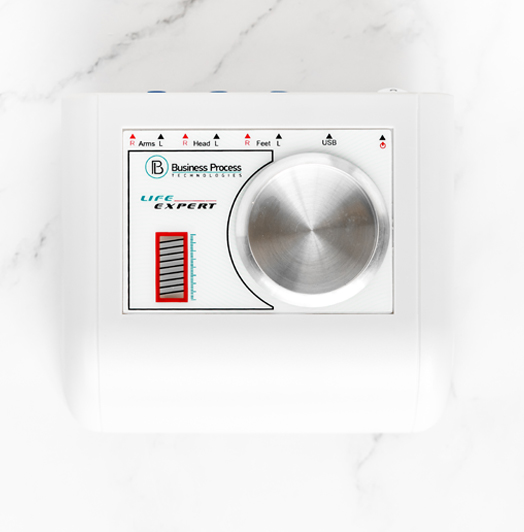 Promo until 30 September 537€ instead of 631€​
Life Expert bioresonance scanning device is a high-tech device designed for testing and evaluating biological systems at home. The device has a set of six electrodes that are placed on each limb and the head. The device is designed for use by people without any medical background. It tests the function of 47 major organs and selects the necessary medications and supplements. In our store you can purchase a Life Expert bioresonance scanner at the manufacturer's price.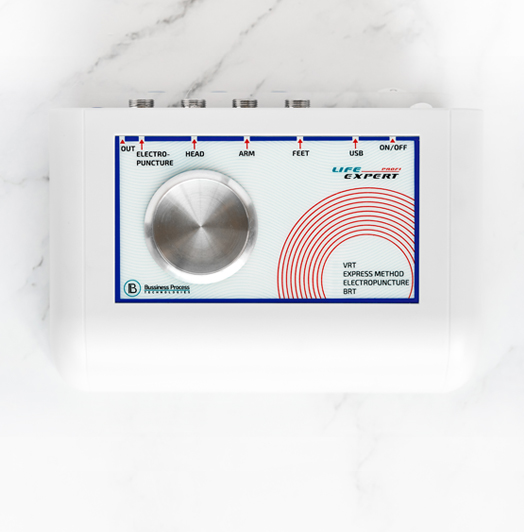 Promo until 30 September 613
€ instead of 721
€
Life Expert Profi is a vegatest  for testing the functions of organs and body systems based on the principles of bioresonance, which has an additional module for medical doctors. The device has more features compared to Life Expert device. Its functions can be used by individuals without a special education.
 The device performs an express functional test of organs, identifies patients' medicine and food intolerances, the causes of allergic reactions, the level of vitamins absorption in your body, calculates your body mass index, finds psychosomatic settings. Life Expert vega testing machine will also help select the optimal diet.
Can I use Life Balance device separately from Life Expert?
 In order to have the complete range of bioresonance analysis of health and body recuperation at your disposal, we recommend buying Life Expert and Life Expert Profi devices together with Life Balance bioresonance therapy machine. It is for the application of Life Balance device that Life Expert develops an individual health-improving complex.
However, Life Expert is an independent device for bioresonance scanning with dozens of positive reviews, which can be used separately to identify your body malfunctions. It tests your body and selects the appropriate medicines and cosmetics for you.
How to use Life Expert device correctly
For more information, see the instructions you have received after purchasing the device. You can also find instructions for each unit on our website. Our company gives a training course on how to use the devices to each customer as a nice bonus. We will also provide personalized advice and support to you in our closed WebWellness customer community.
Frequently asked questions
Do you have any further questions?
If you still have questions about the Life Expert bioresonance scanning device, book an appointment for a personal consultation.
Start taking care
of your health today!
Start taking care of your health today!