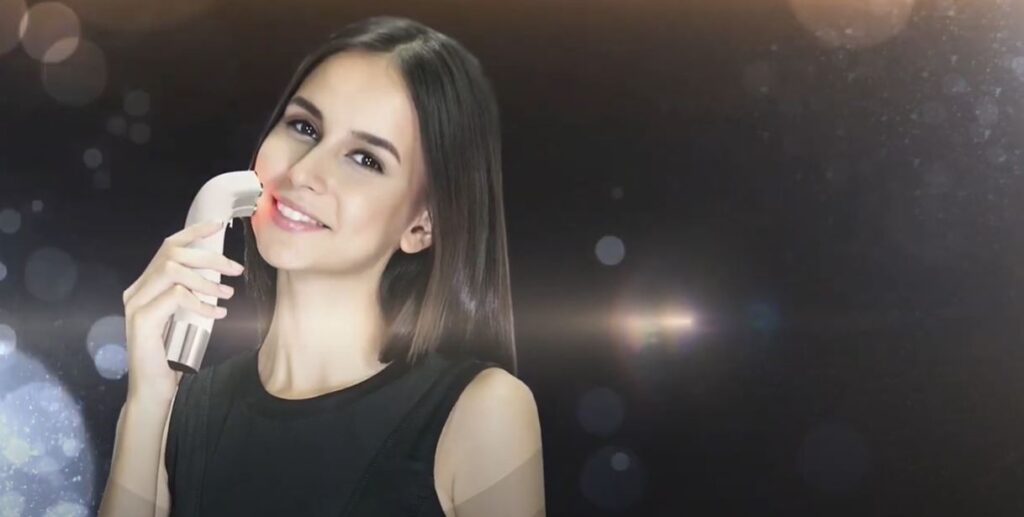 Life Beauty- Bioresonance
& LED facial device
Life Beauty LED facial device is Light therapy and Bioresonance treatment in one compact device.
Life Beauty is a universal tool for facial skincare, anti-aging treatments, deep muscle relaxation, and lymphatic drainage in the comfort of your home. 
The use of Life Beauty in conjunction with WebWellness devices allows you to perform an express-test of your body and create individual Bioresonance programs that will perfectly suit your skin.
Innovative technologies by WebWellness. Bioresonance treatment and LED light therapy in one compact Life Beauty device.
LED light therapy in the comfort of your home
Life Beauty LED facial device applies the principles of intensive pulsed skin irradiation. The method is non-invasive, making facial photorejuvenation painless and safe. The device does not use UV radiation harmful to your skin, operating in a safe visible spectrum of light.
LED light therapy is based on our skin's ability to absorb energy. It has been scientifically proven that intense exposure of skin to various spectra of light can accelerate regeneration processes, enhance the production of collagen, destroy pathogenic bacteria, and improve your skin's color.
Your skin will suffer no stress in the process. Beams of visible light do not heat it up and do not provoke photoaging, unlike ultraviolet light. Unlike chemical peeling and laser therapy, LED light therapy never results in burns.
Life Beauty LED facial device makes hardware cosmetology accessible for everyone. Now you can arrange skin led light therapy at home.
Features of Life Beauty
LED facial machine
Personalized bioresonance programs are included with your Life Beauty device
With Life Expert Profi device you can perform express testing and create an individual set of bioresonance therapy programs for Life Beauty LED facial device, which will help treat the precise cause of skin diseases.
No cosmetic surgeon is able to perform such a deep diagnosis and point therapy as the unique set of WebWellness system devices.
 If you are an advanced WebWellness user, Life Beauty LED facial device will become just another effective tool to maintain your beauty and health. Take an express test on Life Expert Profi, and WebWellness software will develop personalized therapy programs for your Life Beauty device. Individual programs are more effective and allow to achieve the desired results faster and more efficiently.
The ability to provide complex skincare makes Life Beauty one of the best LED facial devices in the market today.
Buy a Life Beauty subscription for 30€ per month for an unlimited number of express tests. The cost of one test without subscription is 5€.
More questions and answers:
Start taking care of your skin today!
Start taking care of your skin today!