Carrying out a Rapid Health Test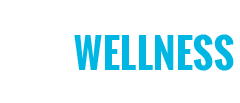 You can see how to conduct a Rapid health test using Life Expert devices in the following short videos.
Suitable for those who want to start using devices right away. In other words, to conduct rapid health test, and start using therapeutic complexes, without deepening into learning.
The procedure for conducting a simple test:
Register a person
Connect electrodes to a person
Conduct a test
Analyze results
Record therapeutic complexes
This option is suitable for those who want to use bioresonance technologies to their full potential and ready to deepen their knowledge about health. We highly recommend this type of testing (available only for the Life Expert Profi mode)
How to conduct an in-depth test:
Register a person
Fill in the questionnaire
Connect electrodes to a person
Conduct a test
Deep breathing – until slightly dizzy or 20 times if the lungs are developed enough by sport
Harmonisation/loading test in BRT – diagonal meridian 2-3 minutes. At this time, all the cells of our body are activated by a current of 10 Hz. 
Repeat a test
Analyse the results
Recorde therapeutic complexes
Connecting the components
How to connect the components and accessories such as clips and brass electrodes. Find out by watching the following videos.
How to connect brass electrodes:
In case of connection error
What should I do if the system returns an error while connecting the electrodes?
Check the correct connection of the device to the computer according to the instructions above on this page.
Check whether the electrodes, hands, feet and head parts on the body are sufficiently moistened.
If the error persists, contact technical support or write to the Telegram chatbot 
Often the error can be caused because one of the components is broken. Take a look at the devices and if there is a visible breakage in place, replace the broken component. You can always purchase the components separately in our online shop. Please note, accessories are not subject to replacement and warranty repair, and their serviceability is checked before sending the orders to clients.
More articles in "WebWellness instructions"