WebWellness Beginner guide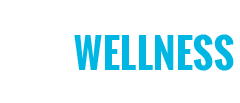 In this article, we give step-by-step instructions for those who are just starting to use WebWellness devices and do not know where to start.
Correct unpacking of devices (Life Balance 2.1 unpacking) . Be sure to save the box, voucher, warranty card, etc. when unpacking. Check that the date of purchase has been entered into the pass book. It is also helpful to write your login in the passbook 
Download the WebWellness program to your computer

and the WebWellness application to your smartphone via (Play Market or Apple Store). You enter the program using your personal username and password, which your consultant creates for you. If you forgot or didn't receive your login details, please contact your distributor or

support

)

Study the materials about,

How to choose between Life Expert and Life Expert Profi modes

.

Activate the

subscription on WebWellness

, if you have decided to use

Life Expert Profi

mode.

Information about,

How to carry out a Rapid Test

using Life Expert series devices: Registration, Questionnaire, Rapid testing.

How to choose and download into Life Balance ready made therapeutic complex

from learning center WebWellness  

How to create

an automatic therapy complex due to the Rapid Test results

and to download it into a Life Balance device via a Cloud.  

We recommend that you enjoy all the benefits of our smart system easily and simply. To do this, after you have studied the above steps, you will be able to test yourself and download the autocomplex – watch the webinar "

Gentle introduction of bioresonance into your life

" and follow the mentioned protocol.

If you have questions about using the WebWellness software, first check out our

learning center,

where we have answered all frequently asked questions and prepared video instructions for you. You will find answers to questions about using the software in the

"WebWellness instructions"

section. Frequently asked questions about the use of devices in the sections "

Life Expert

" and "

Life Balance

".

In addition to the learning center, we have a private WebWellness community chat for questions, write to your consultant and you will be added.

Do you want to delve deeper into bioresonance technologies? Have you already figured out how to use all the above features? Learning center, training in the use of devices at the PRO level, tricks of analize testing results. You can learn about all this in

our training

. If you are our client, you will be able to access the recorded training for free. 

If you are experiencing serious health problems and need professional help. Contact your consultant, he will put you in touch with a certified naturopathic doctor who will help analyze the test results and create an individual treatment program.
More articles in "WebWellness instructions"