Yourlifexpert Customer Support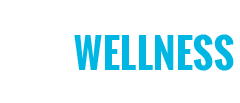 For all clients of Yourlifexpert.com website, support is available at all stages of the purchase of WebWellness devices.
We provide full information about the devices before purchase, answer your questions by chat, call or video call by prior arrangement.
We register for our clients a personal account in the WebWellness system.
If necessary, we help to make payment.
We will give you a contact of a representative office of the Company in the nearest city/country that will do the shipping.
We will send all the necessary instructions for the devices, links to download the Webwellness software, as well as username and password for log in to the client's personal account.
We send training materials in the form of a video tutorials on the use of devices.
We provide access to chats with materials and training, as well an exclusive support chat.
We provide access to our Learning Center, a user manual, which contains answers to many practical questions about the use of devices and the operation of the Webwellness software.
In our exclusive telegram chat we:
1. answer questions.
2. post up-to-date information about the latest updates in the system, new features in the Webwellness software, promotions and company news, useful information about Webwellness technologies, information about scheduled webinars, training, zoom meetings.
We hold webinars, online meetings on the use of devices (the majority free of charge).
We provide support  in Russian, English, Spanish and Italian.
All the technical questions will be answered by a manufacturer technical support service.
For customers of our partners and other distributors, we can provide support for a certain fee.
Yourlifexpert.com is an official and independent distributor of Business Process Technologies.
Free customer support is only available to customers who have made a purchase with registration and payment through Yourlifexpert.com.
We provide support in a way convenient for you – through our messenger directly on the website, E-mail, WhatsApp. Our business hours are from 8:00 to 16:30 Barcelona time.
We respond within a maximum of 24 hours.
For customers from the USA, due to the time difference, we can make an exception and get in touch later, having previously agreed on the time.
Weekends: Saturday and Sunday.
If you have an urgent question over the weekend, you can contact the technical support service of the BPT Manufacturer Company from 9:00 to 18:00 Moscow time or write your question in a telegram chat, and we will answer you as soon as possible.
Important to keep in mind:
Usually we resolve all issues by chat. 
We, as managers, never create treatment protocols for our clients and do not guide you as doctors until recovery. To do this, the company has  doctors, whose service you can order with our help. If this is not a very serious problem, or if it has time to resolve, we recommend that you trust the WebWellness system to automatically select the frequencies you need according to the "Gentle introduction of bioresonance into your life" protocol.
If there is any technical failure of the device or electrode connection failure, you must first contact BPT Technical Support and the showroom through which the device was shipped. .
Recommended! If you use our devices to work with clients and provide services – please take care to resolve issues in advance with the activation of a subscription of the software, and other important things. So that you have everything under control at such an important moment. When contacting us,  getting an answer and resolving the issue may take some time. We don't want you to experience the inconvenience or stress of trying to resolve an issue when your client is already in front of you.
Please understand and follow the above support rules.
 Yourlifexpert, as an official distributor of WebWellness devices, works with more than 300 clients in 37 countries around the world.
The support we provide to our clients is our own initiative. We do this so that you can use bioresonance technologies efficiently and effectively and get good results for you, your family and your patients, and we hope for your understanding.
More articles in "Purchasing WebWellness devices"