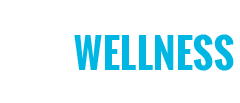 What can you find in the demo version of WebWellness?
Demo Version allows you to get acquainted with the features and functionality of the WebWellness software for a computer. Where you can see:
Functionality of the software for modes Life Expert Profi, Life Balance, Life Beauty
All types of diagnostics and analysis of test data with Life Expert Profi
BPT therapy functionality (meridian therapy for Life Expert Profi)
Menu for creating automatic therapeutic programs for Life Balance and Life Beauty
What is a Programmer in WebWellness and how it works
List of ready-made therapeutic complexes
Section for compiling automatic complexes based on testing results
Library of complexes from WebWellness doctors
In this short video, we'll briefly walk you through the sections of the demo version. We recommend that you log into the demo version of the software and independently go through all sections of the menu. Hints marked with an "i" will help you read the detailed information within each section.
After purchasing the devices, you will receive a free training on the use of the devices, which will help you quickly and easily master WebWellness software.
Where can I see the report after the Life Expert Profi express test?
How to view the demo version of WebWellness?
Download WebWellness software to your computer. To download, follow the link update.webwellness.net and select the operating system type (Windows or Mac).
Install the program and run it after installation is complete.
Select language and enter data:
Username: demo@gmail.com
Password: demo
If the demo doesn't work?
If the Demo Version does not work, check the specifications of your computer.
For the normal operation of the WebWellness program for Windows, the computer should have the below features:
intel processor, 1.00 GHz and higher;
RAM not less 2 GB;
hard disk (not less 5 GB);
USB port
color printer – if you want to print the results of the test with Life Expert Profi 
SVGA display, video adapter resolution 1378 х 733, or 1920 x 1080 optimally;
OS Windows 10;
Сonstant, stable Internet access with a speed of at least 0.5 MB/s. 
For the WebWellness version for OS X to work properly, the computer must meet the following parameters:
OS X 10.15 support
availability of a USB port;
color printer;
permanent, stable Internet access with a speed of at least 0.5 Mb / s.
More articles in "WebWellness instructions"