600 euros for the WebWellness balance which is equivalent to 1 year of using the program (50 euros every month).
You can also purchase a WebWellness subscription directly through Business Process Technologies. This way your account will be activated immediately and automatically. Login and password for authorisation will be the same as for the WebWellness software. Filter by WebWellness products and search the store for such a product name:
And you can choose your payment method. Where:
Fondy – a Visa / Mastercard payment in euros at the rate of your bank.
Personal account – if you have bonuses for product recommendation or additional purchases on your account.
VipCoin – if you have a wallet of VipCoin payment system.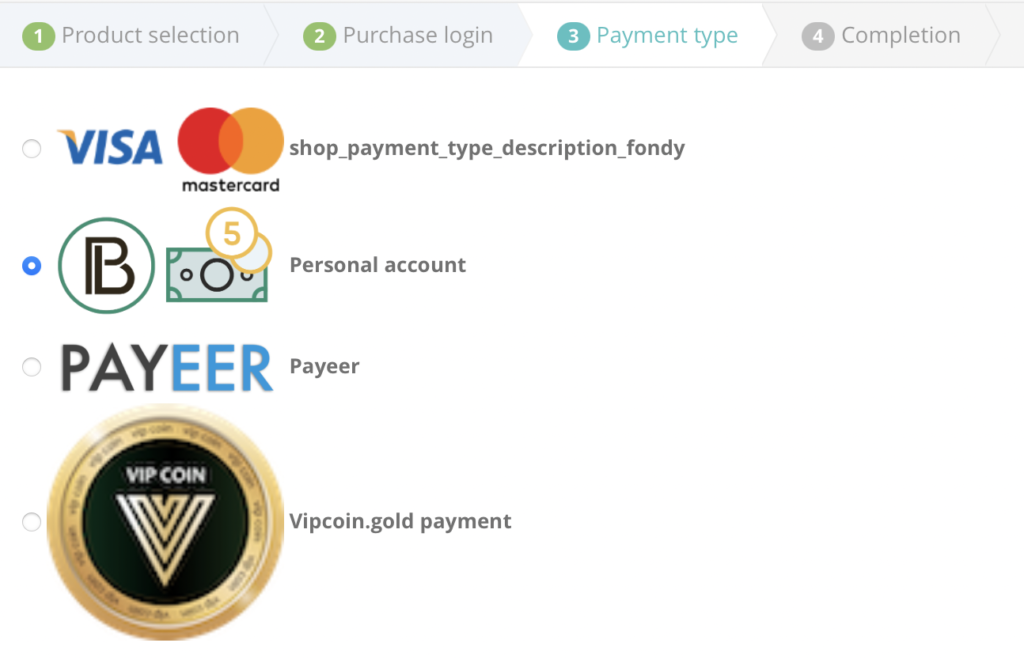 If you are unable to pay from the company's store, you can purchase balance replenishment on our website.