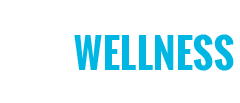 Life Expert Profi and Life Expert
Payment for different testing modes
Since WebWellness uses artificial intelligence to analyze test results and a cloud server for data storage, the software has a subscription fee. The cost of a WebWellness subscription differs depending on the chosen mode.
Life Expert device can be used only in Life Expert mode;

Life Expert Profi device can be used in 2 modes – Life Expert and Life Expert Profi.
Following subscription options are available to you in both modes:
The subscription price includes free software updates and extensions. There are over 100 updates of the software during the year and new functions appear each year. Without changing the device you will always have the latest available functions on the market. At the same time the subscription option gives a lifetime warranty for the owners of Life Expert 3.0. 
What is the difference between Lite and Profi modes?
How does it work with the payments?
Life Expert 3.0 device already comes with 50 euros balance.
When you activate any subscription option the money is being deducted from your WebWellness balance.
How to top up WebWellness balance?
The balance can be replenished by purchasing a voucher in the Business Process Technologies store. A voucher is the most profitable way to top up your balance. Your username and password will be the same as for WebWellness software.
When you buy a voucher for 400€, you will receive 640 € to your WebWellness balance.

Top up WebWellness balance with Visa/Mastercard and yo

u will receive exactly as much money as you deposited. Payment options available 10-50-100-or more €.
Don't forget to activate a subscription after topping up your balance to make the software work.
Video instruction: how to use WebWellness subscription
If there are no funds on the balance, and your monthly subscription has ended, you simply will not be able to do new tests and use the software until you buy / renew the subscription again. All your data will be securely stored.
The only option available without a subscription is the programmer. You can continue to choose programs and complexes for the Life Balance device. All other sections of the program will be inactive until you top up your balance / renew your subscription.
Payment for programs and complexes
You do not need to pay a subscription to use the Life Balance device. The device has already loaded 600 ready-made programs and you can download another 3000 ready-made programs for free using the programmer in the WebWellness program.
In addition to free programs and complexes, the WebWellness system contains hundreds of paid programs compiled by the manufacturer, which you can purchase for an additional fee. The cost of one program is 0.5 euros. Payment is debited from your WebWellness balance. Your can find paid programs in the programmer.
Another paid option is Custom complexes. Such complexes are made by the doctors, users of the WebWellness system from all over the world and can be purchased for the price set by the doctor. Payment is debited from your WebWellness balance.
To compile automatic complexes, you will need a Lite or Profi subscription, or, if you use the Life Expert mode, the cost of one auto complex will be 0.5 euros. Payment is debited from your WebWellness balance.
The WebWellness program has a cloud storage where you can save ready-made complexes that you have used and want to save for the future. The cost of cloud storage is 50€ per year or 80€ for 2 years.
Payment is debited from your WebWellness balance.
You can also save ready-made complexes to your computer for free.
More details in this short video
Free programs – Life Beauty device contains more than 50 free programs for  rejuvenation or treatment of facial skin problems, which can be used by every user of the device at no additional cost.
Paid programs – WebWellness experts have developed unique complexes for the treatment of skin problems. Each of these complexes can be purchased separately for 5 €.
Individual complexes of bioresonance therapy WebWellness – The cost of an individual therapy complex based on the result of the express test is 5 €. In order not to pay for each complex separately, WebWellness has created a Life Beauty subscription, which for only 30 € per month allows you to create an unlimited number of individual complexes that will help
More articles in "WebWellness instructions"