Become a partner WebWellness Yourlifexpert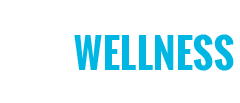 What cooperation opportunities do we offer?
Option 1. You purchase devices from the Company (in which case we offer you a discount) and then resell them to your customers or patients. The advantage of this option is that you will have the devices in stock at your center and you will not have to spend time ordering, processing and waiting for delivery. 
Option 2. Your customers purchase devices through the Company. You receive your referral reward and the Company delivers. We recommend considering this option as the least expensive and most comfortable.
Option 3. Since we are a network company, we have the opportunity not only to sell equipment, but to develop this business globally, in different countries of the world by building a team of partners, other Wellness centers with which you may also want to cooperate, in this case you will be able to receive a commission for their turnovers.
If you are interested in any of the options described by us, follow the link to find out more. Also write to us and we will set up an online meeting with you to discuss all the details of cooperation on the option that you are interested in, as well as answer your questions.
Еще по теме "Инструкции WebWellness"