Referral bonus program WebWellness Yourlifexpert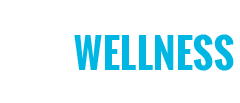 Discounts and bonuses for clients and partners of the Company.
Business Process Technologies is a network company. Therefore, you have the opportunity to simply be a client or become a partner of the company and participate in our referral program.
If you like Webwellness products and get good results from using the system, you can purchase additional devices for yourself and your family, recommend our devices to your relatives and friends and receive bonuses from the Company  for your recommendations. These bonuses are credited to the balance of your personal affiliate account.
How can I use bonuses on the affiliate account?
Get a discount on your next order.
Top up the balance of your Webwellness account.
Withdraw earned money to a bank account or card, provided that you are a private entrepreneur and signed an independent consultant contract with BPT.
The first purchase is made by you at full price. You buy your WebWellness System kit which gives you membership in the system.
The reward / discount that you can receive for subsequent purchases and recommendations is from 50 to 600 euros, depending on the products purchased in one order.
Example:
Life balance 2.1, Life Expert Profi, Life balance contact = 150€ for each device
Life Expert, Life Balance 1.0, Life Beauty = 100€ for each device
To become a partner of the company and use the referral program, you need to buy our products. The amount of your subsequent rewards will depend on what kind of purchase you make.
For purchase of 1 device you have a standard package with the possibility to get up to 100€ bonuses/discounts.
Several devices in one order (for example Life Balance 2.1 + Life Expert Profi) give you a VIP package and allow you to receive up to 600€ bonuses/discounts for your purchases/recommendations.
For all questions, you can contact us and we will be happy to advise you and answer your questions.
We love and appreciate our customers very much, that is why we try to provide a high quality support. We always select the most advantageous offers,  discounts and bonuses for you.
More articles in "WebWellness instructions"