WebWellness features overview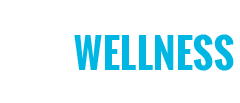 By choosing WebWellness, you get not just bioresonance therapy devices, but also advanced software with artificial intelligence, which is able to assess your health status based on 35,000 indicators and contains more than 3,000 therapeutic complexes and programs.
The WebWellness system has no analogs in the market for BRT devices.
WebWellness is the only system in the world that combines bioresonance and artificial intelligence so deeply. It is thanks to the software that we have managed to make the devices so portable and modern, easy and convenient to use. Now you do not need to have bulky devices and depend on doctors.
WebWellness is your home clinic, where the software processes your body test results in just a few seconds and produces a detailed visual health report that includes understandable explanations. See an example of a report here.
WebWellness is a cloud program. Your data is stored on a cloud server, where it is securely protected. You can enter the program from any device on which the WebWellness software is installed using your username and password. Therefore, if your device breaks, the data will still be safe. 
What can you do with WebWellness software?
Conduct express testing of 47 organs and systems to understand what is happening with your body and why.
Select beneficial dietary supplements, cosmetics and food.
Control your weight and its impact on your body.
Apply BRT contact therapy along the meridians of Chinese medicine.
Select and download bioresonance therapy complexes  for the Life Balance device from the WebWellness library, which contains more than 3,000 ready-made programs.
Create an automatic therapy complex for the Life Balance device based on the results of express testing on the Life Expert Profi device.
Create and record an individual therapeutic complex on the Life Beauty device.
Track the effectiveness of treatment through regular home testing.
Track deviations in organ and systems functioning and correct health at an early stage of disease.
WebWellness features overview:
Learn more about WebWellness
More articles in "WebWellness instructions"